Drinking Water Made Easier
Watermelon Water
1/2 cups cubed watermelon
1 sprig rosemary
Place half the watermelon in a pitcher and mash well. Add the remaining watermelon and the rosemary, then fill with 1 1/2 quarts of cold water.
Refrigerate up to 3 days and enjoy!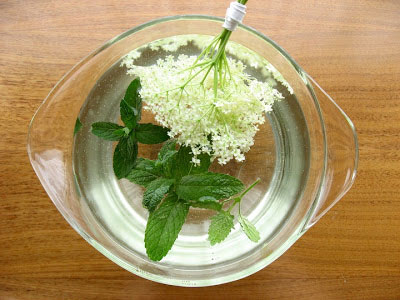 Elderberry & Mint Water
Start by washing your elderberry flowers and sprigs of mint lightly in some cold water. Combine these with some fresh, non-carbonated water in a bowl, jar, or pitcher. In the picture above I have about a litre/quart of water. Let sit a few hours or (preferably) overnight in the refrigerator for optimal flavor.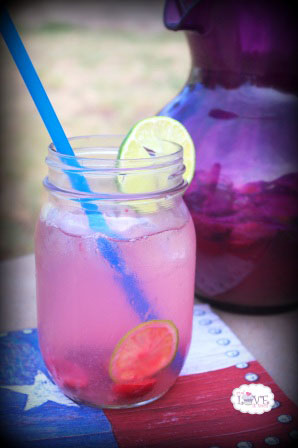 Cherry & Lime Water
1 c Fresh Cherries, halved and pitted
1 whole lime, sliced thin (only two slices if you are breastfeeding)
1 litre Mineral or Filtered Water
In a large pitcher, using a wooden spoon, mash together cherries and lime slices, releasing as much of their natural juice as you can. Cover fruit mixture with water and refrigerate for at least 10 minutes before serving over ice.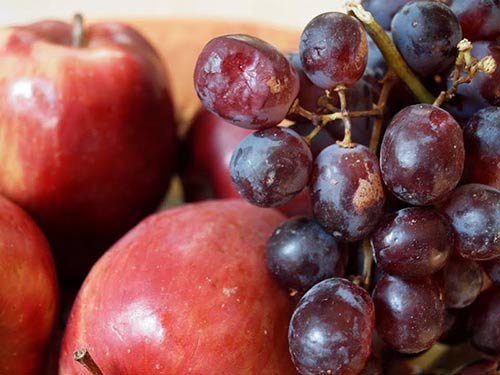 Apple & Grape Infused Water
This combo lends a nice aroma and a fresh taste to the water. The apples may break up a bit as they sit in the water, if that would bother you, feel free to strain out any chunks before drinking.
2 litres of water (preferably filtered)
1 Apple (thinly sliced)
10-15 Grapes (cut in half)
Fill a pitcher with water. Add sliced apples and cut grapes. Let water infuse for at least one hour. Strain out fruit, if desired.
Sources: fountainavenuekitchen.com, hausfraujournal.com, rebootwithjoe.com
Last Updated: 11 August 2014