Infant's Friend recalled due to chloroform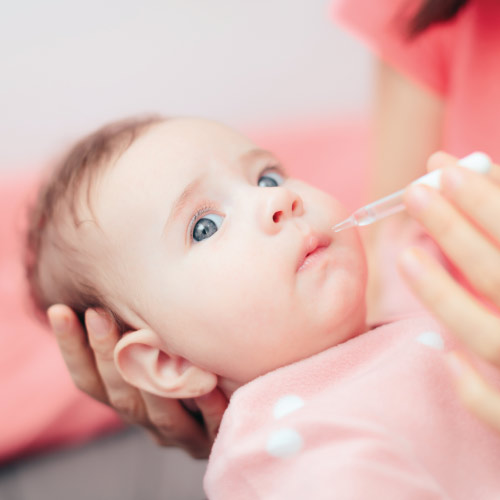 My heart goes out to any parent that is hearing the latest recall information from the Australian Therapeutic Goods Administration (TGA). Please know that I post this information with best intentions.
When I first heard that chloroform has been found in Infants' Friend, I sadly wasn't that shocked. Over the years I have researched the ingredients in many so called 'natural remedies' and medicines, and have been left disillusioned with the laws and guidelines that are meant to monitor this for the health of our young. I am however, also very committed to delving into these 'complementary' remedies and can only hope that this finding by the TGA, which directs parents to stop the use of Infants' Friend oral liquid immediately, is hopefully the beginning of further testing and scrutiny for the over-the-counter 'naturally projected' tonics industry.
Many of you will be aware of my research on another Australian product called The Colic Mix, otherwise known as Padbury Colic Mix, which is highly questionable as to its suitability for our newborns. Willby's Colic Mix also has one of the same highly questionable ingredients in, Belladonna, which may sound innocent, but is actually a very serious drug. You can read more about that here.  But for now, back to Infants' Friend.

For those of you that don't know, Infants' Friend oral liquid is a registered complementary medicine (AUST R 26678) used to relieve colic, during teething and to keep bowels regular. It is labelled for use in infants from birth up to one year of age.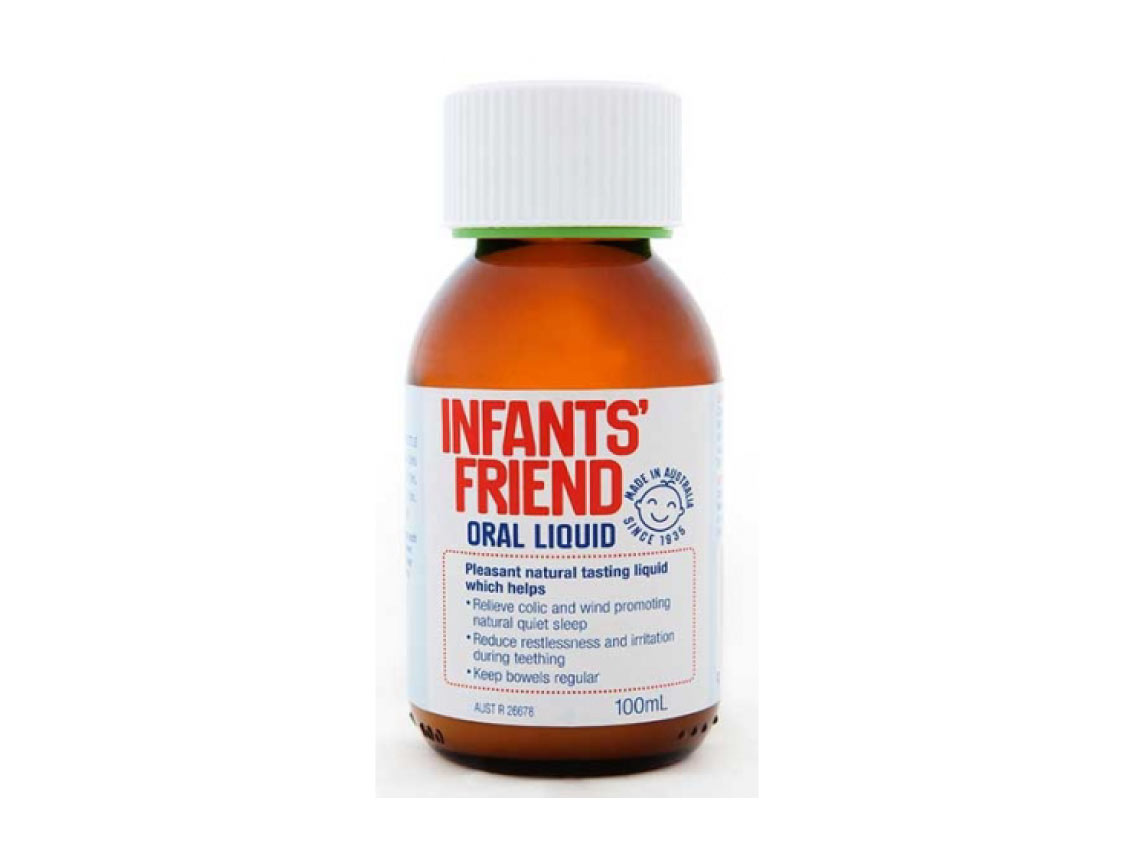 On investigation, the TGA have found that Infants' Friend oral liquid includes a small amount of chloroform as an inactive ingredient, and have concluded that the liquid is not acceptable due to the potential that newborns and infants will be exposed to unsafe levels of chloroform. According to the United Kingdom Health Protection Agency, "Ingestion of chloroform can cause severe acute toxicity. Local effects following ingestion of chloroform include gastrointestinal irritation with abdominal pain, nausea, vomiting and diarrhoea.  The TGA made this statement, "When used at high doses, Infants' Friend oral liquid can expose children to levels of chloroform that are higher than the level established to be safe. At high doses and/or following long-term use, chloroform is known to cause damage to the liver, kidneys and nervous system."

Part of the TGA finding was based on the liquid not having any maximum dosage or duration written on the labelling. Nor do the company even mention chloroform or any of the inactive ingredients on their website. The spokesperson of TGA said information about inactive ingredients needs to be listed on the public summary of the Australian Register of Therapeutic Goods (ARTG). But no company is required to list non-active ingredients on their labels!

Interestingly, on searching the ARTG both Willby's Wind and Colic Mix and The Colic Mix (Padbury Colic Mix) do not appear.
The TGA recommend consumers of Infants' Friend to discontinue using it and return the product to the place of purchase for a refund. They also would like you to contact them if you have witnessed adverse effects with this product.
If your child is suffering with trapped wind, colic or reflux, please seek medical treatment or alternatively take a look at my self-help Prevent and Remedy book, or sign-up for a Group Consultation or Private Consultation with me. 
Last Updated: 28 December 2020